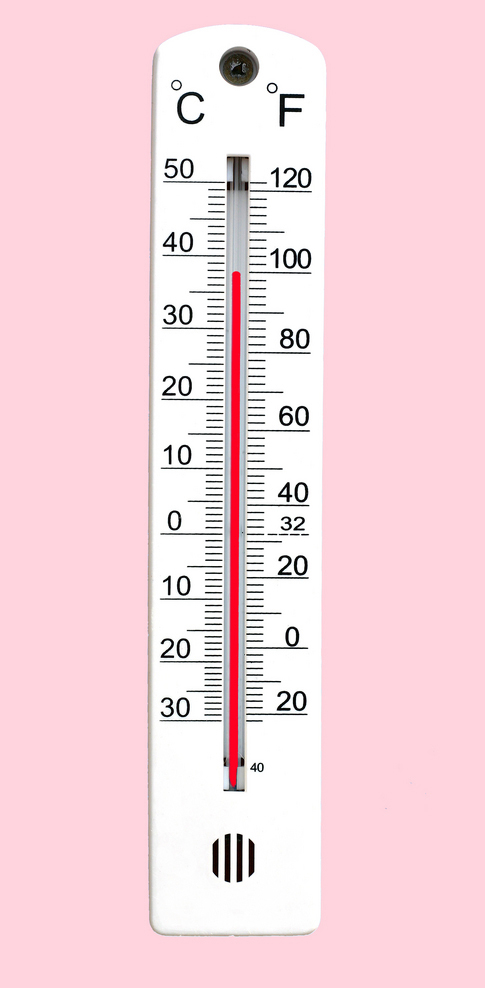 Things to Notice Together:
1. The left side shows degrees Celsius. The right side shows degrees Fahrenheit.
2. Each line on the Celsius scale is one degree. Each line on the Fahrenheit scale is two degrees.
3. This thermometer shows a temperature of 38 degrees C, 100 degrees F.
4. This thermometer hilights the freezing point of water, by marking the 32-degree F. line.